Legal Representation for All Traffic Violation Matters in Colorado
As an experienced traffic lawyer in Colorado, Ross Koplin provides aggressive, professional and comprehensive legal services, including aggressive representation for personal injury claims of individuals involved in Colorado automobile, truck and motorcycle accidents, and zealous legal defense services for all Colorado traffic violations, including traffic infractions and such misdemeanor traffic offenses as
Speeding Tickets

Careless Driving

Reckless Driving

Traffic Accident Personal Injury Claims

Driving Under the Influence (DUI)

Driving While Ability Impaired (DWAI)

Driving Under Suspension (DUS)
Driving Under Revocation (DUR)

Colorado Division of Motor Vehicles (Colorado DMV) Hearings

Engaging in a Speed Contest

Leaving the Scene of an Accident

Eluding a Police Officer

Conviction Set-Aside Motions
About Colorado Traffic Attorney Ross Koplin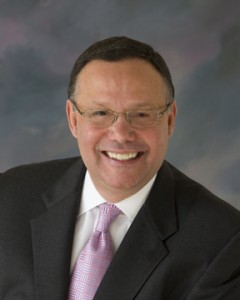 Aggressive and professional legal representation in Colorado personal injury claims resulting from Colorado automobile, truck and motorcycle traffic accidents, and aggressive and professional legal defense of all traffic infractions, traffic offenses, and misdemeanor criminal matters.
Ross Koplin is an experienced Colorado traffic lawyer who provides quality legal representation to those involved in traffic violations and traffic-related matters. His areas of expertise include all Colorado traffic violations matters. Ross undertakes to understand his clients' needs and priorities, and with his experience and understanding of Colorado traffic law, provide personalized and diligent legal representation. From initial consultation, to the resolution of your case, your defense is his priority.
Ross Koplin is committed to providing:
Experienced professional representation focused on a strong defense

Compassionate understanding of his clients' needs

Advice based upon a comprehensive knowledge of Colorado traffic and criminal law

Diligent and cost-effective legal service
Whether you are looking for an experienced a DUI or DWAI attorney, or a lawyer who represents Colorado motorists in traffic violations such as speeding, careless or reckless driving, or driving with a suspended license, the law firm of Ross Koplin is dedicated to providing a strong defense in all Colorado traffic violation and misdemeanor matters.
More Information About Colorado Traffic Law
A Colorado Traffic Attorney: Why do you need one? – If you have received a speeding ticket or you have been charged with a traffic violation such as DUI or reckless driving, you may be subject to having your driver's license suspended, and possibly experiencing a significant increase in your insurance rates. Learn why it's best to work with an experienced traffic lawyer who can assist you with an aggressive legal defense.
Colorado Driver's License Point System – Information about the Colorado Driver's License Point System, as it is applicable to both adults and juveniles, and how the accumulation of points can mandate the suspension of a Colorado driver's license This article describes how many points an individual is allowed before their license is suspended under Colorado DMV law.
Colorado's Habitual Traffic Offender Law – Learn about how multiple traffic violations, such DUI, reckless driving, and driving under suspension, can result in an individual being deemed a Colorado Habitual Traffic Offender. This article also sets forth the implications for an individual who is determined to be a Colorado Habitual Traffic Offender.
Colorado Traffic Infraction and Offense Tickets – Information about the different types of Colorado traffic infraction tickets, tickets for Colorado traffic offenses, and felony traffic offenses in the state of Colorado.
Restrictions Applicable to Minor Drivers in Colorado – Restrictions for minor drivers in Colorado, regarding passengers, times of day, and use of cell phones.
Areas Served throughout Colorado
The law firm of Ross Koplin serves all areas in the state of Colorado, along the Front Range, and in the Denver Metro area, including such counties as Adams County, Jefferson County, Weld County, Arapahoe County, Larimer County, Clear Creek County, Douglas County, Boulder County, El Paso County, Eagle County, Lincoln County, and other Colorado counties.
Denver Metro cities served by Ross Koplin include Aurora, Golden, Englewood, Lakewood, Littleton, Brighton, Castle Rock, Parker, Greenwood Village, Cherry Hills Village, Georgetown, Thornton, Northglenn, Lone Tree, Commerce City, Wheat Ridge, Lafayette, Longmont, and other Denver area and Front Range cities.